July 27th, 2020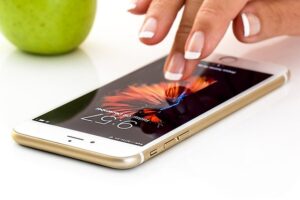 OUR SMARTPHONES are never farther than an arm's length away and help us do everything from track our calendars to track our calories. Today, we want to show you the wonders they can do for our daily hygiene routines with the help of these apps!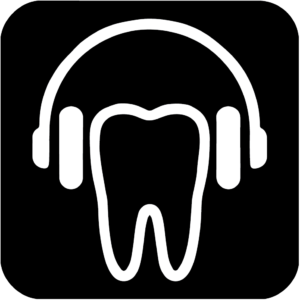 Brush DJ
Brushing for two minutes, twice a day is an important part of your oral hygiene routine. It can be hard to keep track of the time if you don't have a toothbrush that does it for you, so why not get some help from your favorite songs with Brush DJ!
Brush DJ is a free app that will play 2 minutes of music from your music library. It also has a visual display guiding you on where to brush and for how long. Brush DJ also lets you set reminders to change your toothbrush, floss and go to regular dental appointments.

Philips Sonicare for Kids
Phillips Sonicare created an app for kids to help take the nagging out of getting kids to brush.  Introducing Sparkly! A furry, friendly creature with a big smile who asks your child for help battling bacteria bugs! Brush your Sparkly's teeth using the Bluetooth connected toothbrush and your child will win presents and other perks. Along the way your child will learn better brushing techniques, get healthy food tips, and receive awards for consistent brushing

Chomper Chums
Getting kids excited about brushing their teeth can sometimes take a bit of creativity.  Chomper Chums is a dental hygiene focused app designed to help parents teach children proper brushing techniques while keeping them engaged and entertained.
Children earn rewards within the app for brushing their teeth which they then use to buy food or drinks for their virtual Chomper Chums pet. The app encourages children to choose healthy food for their on-screen friends as well, so they learn about healthy eating choices in addition to building better oral hygiene habits.

My Invisalign
You know we love to care for our patients with Invisalign.  The My Invisalign app helps deliver healthy, beautiful smiles by allowing its users to manage their entire Invisalign® journey from their mobile device.  You can use it's reminders to let you know when it's time to switch to the next set which is especially helpful if Dr. Powell or Tiller placed you on an individualized schedule like every 10 days which is much harder to remember than say "Thursdays."  It also has other interesting features.  You can use the QR code on your Invisalign baggie to let it know who you are and it will track how far you have come and how far you have to go!
Have You Used One Of These Apps?
Or, do you know of other great dental apps for your smartphone or tablet? Comment and share below! And if you decide to try out one of the apps above, let us know how you like it!
We appreciate you, and hope these help make life easier!