November 24th, 2020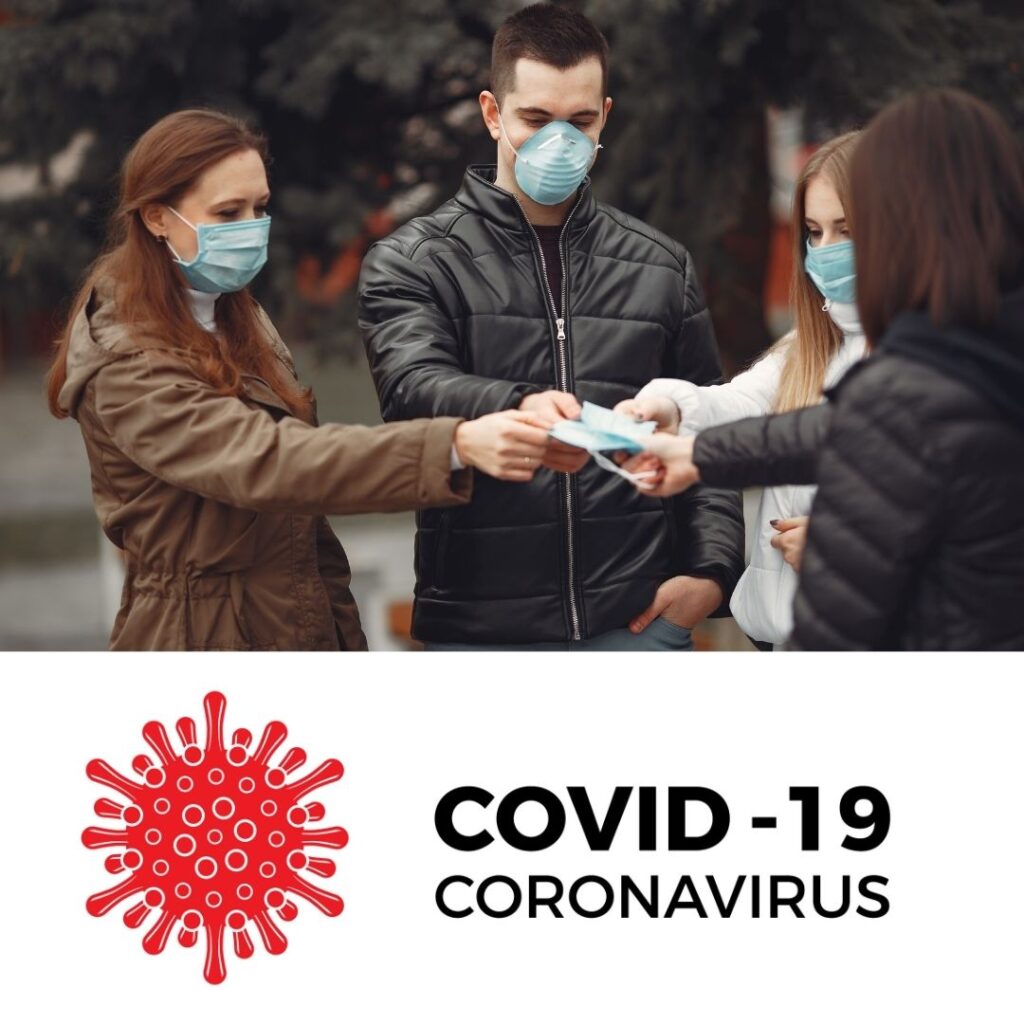 Can you believe it is almost the end of November already?!  In some aspects, 2020 has felt like a slow crawl to get to 2021, while in other ways, it feels like January was just yesterday.  As we reflect on 2020, we can all say we learned a few things along the way, especially when it comes to Covid-19.  At the beginning of the year, we were unaware of what the Covid-19 virus was, yet alone how it was transmitted.  Now, as the world educates itself everyday regarding the virus, we as a community, wear masks, sanitize surfaces, and have become more health conscious both personally and publicly.  We've been handling Covid-19 for eleven months now, the research has been done, and now the results are ready to become public knowledge, "even during a pandemic, it's still safe to go to the dentist" (Pugle).
Initially, like other professions, we felt it was safest for our patients and for the staff at Powell & Tiller Dental Care to close our doors and only handle dental emergencies.  But as we became more educated on the virus, we discovered that a dental practice is one of the safest places to be during the pandemic, because of all the safety protocols we have had in place for decades!
Dentists have been experts in infection control for decades due to the AIDS/HIV epidemic and have been using precautions just as long.  From face masks, eyewear protection, gloves, our dentists and hygiene staff are constantly changing, sanitizing, and creating a safe work environment between each patient, like we have been for over twenty years!  Not only is every staff member at Powell & Tiller Dental Care wearing a mask, but we do daily temperature checks as a team every morning.  Each patient is walked in, screened, and then receiving a temperature check before they see the dentist.
When asked about how confident she felt returning to work as a high-risk individual, our Hygiene Coordinator Sandy said, "Our patients' health is so important but that includes their oral health as well.  Our staff takes great care in making sure both patient and dentist are protected, and I feel like the extra safety steps we have created ensure everyone's safety.  Our goal at Powell & Tiller Dental Care is to provide preventative care as well as restorative and cosmetic, but we can't help prevent conditions if the patient doesn't come in.  We understand their concerns about coming into contact with Covid-19, but the dentist is one of the safest places a person can go!"  Unlike other dental practices, Powell & Tiller Dental Care has individual rooms for each patient, and not just open bays.  We leave ample amount of time between appointments to deep clean the room, before we bring another patient in.  "In order to create the most sterile environment, we have removed some of the aspects of the reception area like the magazines and coffee, but we hope the patient's understand.  We just want to make sure our patient's are being provided with the care they need for as long as they need, without any concerns about Covid-19 exposure.  When a patient delays or cancels their appointment, they are putting their oral health at a higher risk, which can lead to higher costs and more invasive treatment in the future" stated our dental assistant Erica.  Oral conditions like tooth decay, gum disease, and tooth loss can seriously impact a patient's overall health.  Left untreated, the conditions will only continue to get worse.
Compared to other essentials, our dental practice is an overall safer environment.  Each tool is sterilized and wrapped before each patient, with only the staff handling the equipment.  What other essential business gives us that much protection? "I always think about the grocery stores and how many hands have touched certain items.  The freezer doors, the boxes of cereal, it would just be impossible to adequately wipe down all of the surfaces in a grocery store, whereas at Powell & Tiller Dental Care I personally wipe and sanitize everything between each patient.  It's been a safety procedure in our practice for years and it's a constant part of my daily routine" said dental assistant Angela.  In these past eleven months, we have learned more about Covid-19, found ways its transmitted, and found ways to prevent it.  And while we may not know what our next eleven months with Covid-19 in the world is going to look like, our doors will remain open to continue to provide you a lifetime of smiles.
-Nicolette Estrada
Cited Works
Pugle, Michelle. "Dentists Are Reporting a Low Rate of Covid-19: Here's Why." Healthline, 2020, www.healthline.com/health-news/why-dentists-are-reporting-a-low-rate-of-covid-19.
Versaci, Mary Beth. "ADA Study FInds Covid-19 Rate Among Dentists Less Than 1%." American Dental Association, 2020, www.ada.org/en/publications/ada-news/2020-archive/october/ada-study-finds-covid-19-rate-among-dentists-less-than-1-percent.