May 3rd, 2017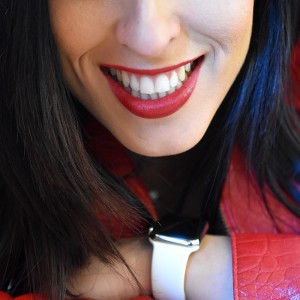 IF YOU WANTED TO STRAIGHTEN your teeth back in the day, you really only had one option–traditional metal braces. Nowadays, our patients have a variety of different options when it comes to how they would like to have their teeth straightened and what is most convenient for them. At our office, we offer Invisalign®!
Invisalign Treatment Provides Many Benefits
Drs. Powell and Tiller recognized the benefits of Invisalign very early.  They received their training to become Invisalign providers in 2005 which was only 5 years after the product came on the market.  We were some of the first providers in the area and continue to be impressed with the improvements made in the products based on research, data and doctor feedback.  Not everyone is a good candidate for Invisalign, but after 12 years of offering this care, we can let you know if you are.  It can improve your dental health by aligning your teeth for better cleaning and less risk for fractures and other issues due to a bad bite and  may be a great option to achieve your dream smile!
As the name implies, Invisalign aligners are nearly invisible, allowing you to go throughout your daily activities with most people being unaware that you are undergoing orthodontic treatment! The aligners are custom-made for you, ensuring a perfect, comfortable fit.
Of course one of the best perks of choosing Invisalign is being able to eat whatever you want! Because you can take your aligners off while eating and drinking, you don't have to worry about staying away from the foods that you love. Invisalign aligners also don't affect your oral hygiene routine like traditional braces do. You can brush and floss as you normally would!
You also won't have to worry about getting used to metal brackets that may cut into your cheeks and lips which is great for people who play sports or a wind instrument, but is more comfortable for everyone. With Invisalign, you don't have to sacrifice comfort to get the smile you've always wanted.
As an Invisalign patient, you'll generally have fewer office visits than those with traditional braces. So if you have a busy schedule but still want to improve your smile, Invisalign might be just the thing for you!
Talk To Us About Invisalign
We want your treatment to reflect your unique smile, lifestyle and personality. Call us today to make an appointment to discuss any questions you might have about Invisalign! At our practice, we believe your smile deserves the very best.
Thank you for choosing our practice. We absolutely love our patients!