February 13th, 2018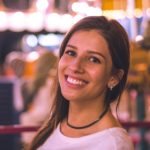 You may remember our post from last week, when we discussed February being American Heart Health Month, but did you know that February is also National Dental Health Month?  Coincidence?  We think not!
Studies have shown a correlation between gum disease and heart disease, underscoring the importance of good oral health care. Visiting our office on a regular basis can help prevent gum disease or at least catch it in its early stages. If you do have gum disease, it is important to have it treated as this is an inflammatory disease in your mouth that leads to higher levels of inflammatory factors in your blood stream.  Studies are still underway to determine the connection between the increase in heart disease in patients who have gum disease and vice versa.  Scientists believe it could have to do with the bodies inflammatory response in both cases.  Both heart disease and gum disease show higher levels of C-reactive protein.  A protein more prevalent in people with diseases caused by inflammation or autoimmunity.  More work needs to be done to really learn the connection, but no matter what, we want you to keep your mouth and whole body healthy.
Our office is committed to the health of your gums by preventing and treating gum disease and giving you the tools and techniques to keep them healthy after.  Make sure you stay regular with your dental care and keep up with that flossing - you maybe keeping more than just your teeth and gums healthy!
Also, remember that this month Powell & Tiller Dental Care is giving $5 to the American Heart Association for every post on our patient's social media pages where you tell us why you love us and tag our office.  Help us show America's hearts some love!