iTero | Digital X-Rays | FormLabs 3D Printing | Crown Milling Unit | Transillumination | Digital Anesthesia
---
iTero Scanner
We Are a Digital Imaging Practice: Proud Owners of an iTero® Element™ Intraoral Scanner
We'll Make a Great First Impression
The iTero Element Scanner is a state-of-the-art digital scanning system that eliminates the need for unpleasant traditional alginate impressions — no more messy putty in your mouth! With our iTero Element Scanner, we can digitally capture a detailed, 3D model of your teeth and gums.
Not only is an iTero Element digital scan far more comfortable than the old putty-based impressions, but it's faster and provides images that are more precise.
Say "goodbye" to the goop-filled impression trays!
No goop or gag to worry about
Fast, accurate scan for superior diagnostics
Ideal for crowns, bridges, implants, and Invisalign® clear aligners and retainers
See a simulation of your potential post-treatment smile
During the scanning process, we will use the iTero Element Scanner's wand to capture images of your teeth and gum tissue. You can breathe or swallow as you normally would. You can even pause during the process if you need to sneeze or just want to ask a question.
The iTero Element Scanner will give us a 3D model of your mouth that we can use with all dental services, including the Invisalign Outcome Simulator, to show you what your new smile might look like.
---
Digital X-Rays
Using the most advanced dental technology is just as important as staying up to date on the latest treatment techniques. Because our practice is dedicated to providing you with the safest and most convenient treatment options available, we utilize advanced digital X-ray technology in our office.
Digital X-rays provide several advanced imaging options designed to save time, provide clearer dental photos, and expose patients to less radiation than traditional X-ray technology.
Our practice is focused on making your dental experience as comfortable as possible. At your next appointment, we'll be happy to answer any questions you may have.
---
FormLabs 3D Printing
More Information is coming soon!
---
Crown Milling Unit
More Information is coming soon!
---
Transillumination
More Information is coming soon!
---
Digital Anesthesia
Make your fear of needles a thing of the past!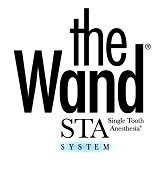 When it comes to going to the dentist, we understand that you may feel some anxiety and have tailored our practice to meet your needs. Our office is proud to offer the Wand STA Single Tooth Anesthesia System, making your dental experience as comfortable and stress-free as possible.
Many types of dental treatments rely on anesthetic injections, but if you're not comfortable receiving injections, it may mean that your treatment cannot be completed. STA Single Tooth Anesthetic System using the Wand hand-piece is a computer-controlled dental injection system and one of the most efficient ways to numb an area because of its slow, steady delivery of anesthetic. This also means less discomfort for you as most of the sting from an injection comes from the solution being delivered too quickly. You can be reassured that at our office your comfort is our top priority.
Innovative, Advanced, Patient-friendly Design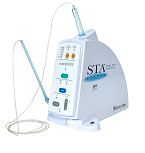 The Wand looks more like a pen than a syringe, and the needle at its tip is very small and discreet. With the aid of state-of-the-art technology, the Wand delivers exactly the anesthetic you need at exactly the right rate, so you have nothing to fear about how well it works.
We are dedicated to creating an optimum experience for every aspect of your dental care. Please contact our office to learn more about the Wand STA Single Tooth Anesthesia System and how you can get the dental health you've always wanted, anxiety-free.