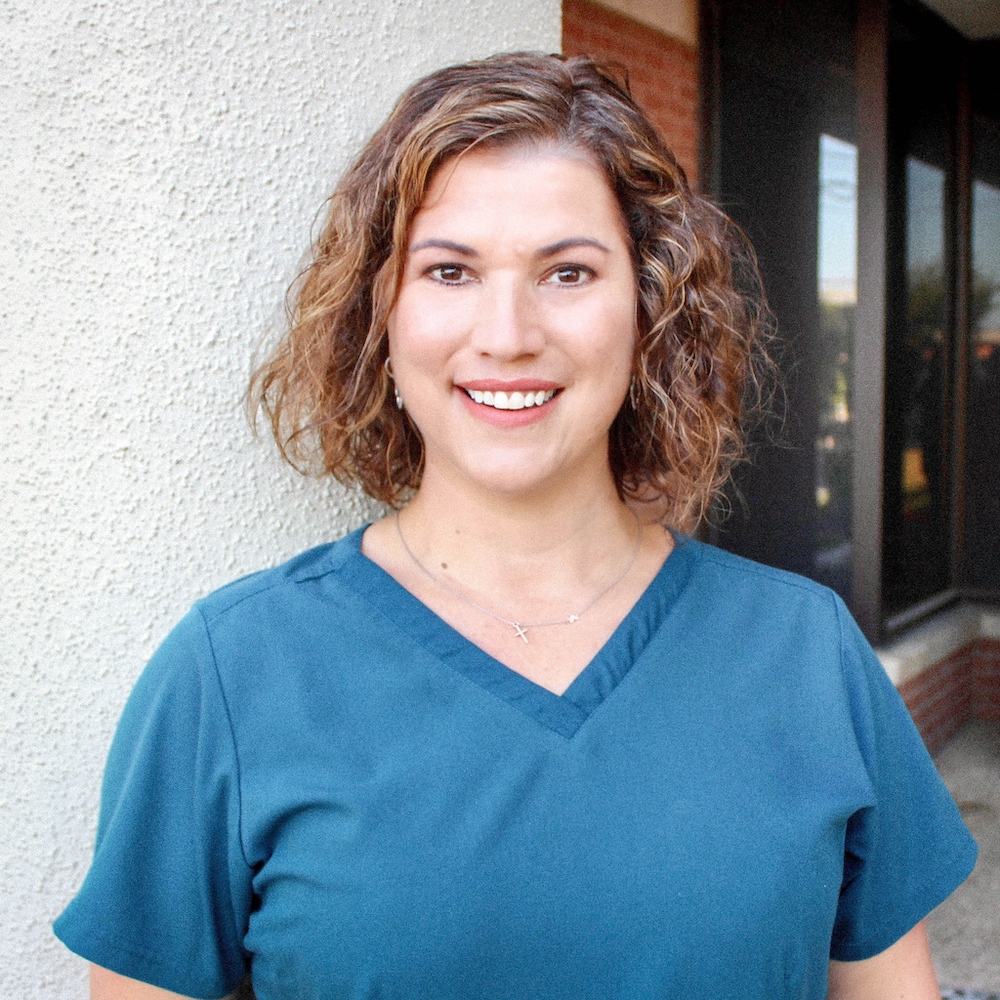 Restoring Smiles with Compassion
My interest in dentistry began early in life after I fractured my front teeth by falling face-first into the asphalt. It hurt, it hurt my pride, and it hurt my self-confidence. An amazing dentist from our church repaired my teeth multiple times and was gentle and kind each time. I was fascinated by the compassion, creativity, and support he showed me.
I'm committed to treating every patient with love, respect, and compassion. I value building relationships and open communication.
Education and Continuing Education
Bachelor of Science in Biomedical Sciences, cum laude – Texas A&M University, College Station, 2000
Doctorate of Dental Surgery, magna cum laude – University of Texas Health Science Center, San Antonio, School of Dentistry, 2005
The dental field changes so quickly that it is important to stay updated with the current research, recommendations, and technology. I am a lifelong learner and enjoy taking continuing education classes. It's important to me to constantly strive to broaden my horizons to be a great dentist, contribute to the dental field, and be my best for our patients.
I am a Fellow in the Academy of General Dentistry. Therefore, I am committed to taking three times the annual required continuing education hours required for our Texas dental license. I have earned over 500 continuing education hours and passed the AGD Fellowship exam. I was honored to walk the stage and receive my Fellowship award in 2018 at the AGD annual conference in New Orleans.
American Dental Association
Fellow of the Academy of General Dentistry
Texas Dental Association
Texas Academy of General Dentistry
Capital Area Dental Society
Omicron Kappa Upsilon
Dental Honor Society
I'm not a Texan by birth; I'm a Texan by choice.
I grew up in a small, Northern California town called Yreka, and my family moved us to Texas in the early '90s. I've resided in Cedar Park, San Antonio, College Station, and Austin, which are amazing Texas towns full of character and charm.
My husband and I met during our senior year of high school. My prom date later became my husband, and we've been having fun together for 24 years. We are blessed to have two rambunctious boys, Aiden (13) and Beckett (4). I love being a boy mom and helping them in school and sports. They are both funny, kind, and compassionate kids. Emma is our furry family member who loves to be by our side and offer paws and kisses. She is a black and white Sheepadoodle.
As a family, we love to seek adventure while traveling. We like to discover new destinations, activities, and cuisine. It is important for us to find time to relax and enjoy each other's company.