Invisalign is a popular treatment that allows patients to attain a straighter smile without the use of cumbersome and unattractive metal braces. Without the need for traditional metal braces, Austin Family Dentistry is able to use invisalign to close spaces between teeth, straighten teeth, and correct teeth crowding.
Benefits and Candidacy for Invisalign
Invisalign is ideal for adolescent or adult patients who desire the same advantages as traditional metal braces in a more discrete option. The use of thin, smooth, polyurethane plastic makes Invisalign aligners not only practically invisible to others, but also more comfortable and easier of a process.
In addition, Invisalign aligners can be removed. You can remove your aligners to consume, brush, and floss your teeth. Invisalign is the ideal solution for teeth-correction needs due to the ability to lead a normal life without cosmetic or functional restrictions. As long as you wear your Invisalign aligners for a minimum of 20 to 22 hours per day, you will see the results you want.
The overall benefits for Invisalign with Austin Family Dentistry include:
Proven results with SmartTrack material and SmartForce features
Convenient process to fit your busy schedule, with visits only once per six weeks
Comfortable fit allowing you do go about your business as usual; easy to put on and take off
Confident appearance without the need of metal braces hindering your smile
The first step of your Invisalign process with Austin Family Dentistry is a consultation. We will go over your orthodontic needs, determine whether or not Invisalign is right for you, and put together a plan to reach your goals as soon as possible.
We will then utilize the iTero digital scanning system in order to make accurate 3D images of your teeth. The digital scanner has the ability to take intraoral photos, detect decay using transillumination, and has simulation features that can predict and display potential treatment results. Invisalign Smile View can further show you how your smile will look after the Invisalign corrections are made. This technology is used to create a treatment plan that is customized for each patient.
Once a plan is put into place you will receive your Invisalign aligners. The first few sets of aligners will be made available to you, and every two weeks, you will exchange the current set for new ones. This is advantageous because it allows your teeth to be moved with less force than with traditional metal braces, which are typically worn for six weeks. This will result in less discomfort and less burden on your gums and teeth. You will not be required to visit the office every two weeks to pick up your aligners, as we will provide you with three or four aligners so that you can replace them at home and only need to visit our office every six to eight weeks.
Your teeth will continue to adjust and shift into their ideal position as time passes. At each office visit, we will monitor the process and make any necessary adjustments to ensure everything is proceeding as planned.
Eventually, after a pre-discussed time period that varies from patient to patient, your results will be complete and you will be ready to show off your new smile to the world.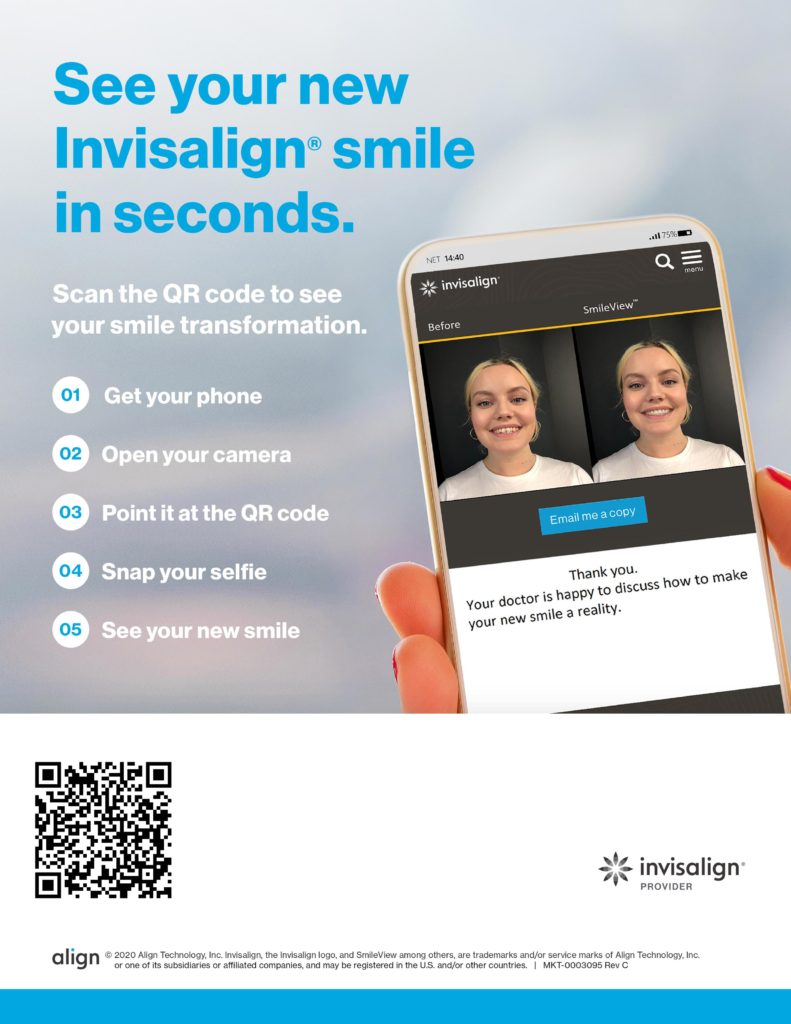 Call Today
If you are interested in Invisalign and want to start the process of achieving a more confident smile, call Austin Family Dentistry today. We can go over any questions and concerns you may have, determine your candidacy, and put forward a treatment plan right away!