We recognize that all our patients are unique and deserve dental care that reflects their individual needs. Our experienced and talented team is committed to working with you and your family to create a comfortable, stress-free, and rewarding experience every time you visit our practice.
We are pleased to welcome you and your family and look forward to working with you!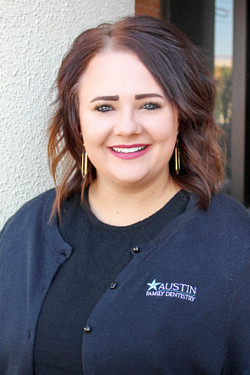 Kacy
Patient Care Coordinator
I chose dentistry as my passion 5 years ago. Growing up, I had a lot of dental issues, which caused me severe anxiety over going to the dental office. As I have grown and learned to manage my dental anxiety, I found a love for the dental field. It is my mission to give our patient's the best experience possible, starting with the moment they walk into our office until the moment you walk out by creating a fun, comfortable, and positive environment for you always. I'm excited to be the first voice you hear when you call to make your initial appointment and the first face you will see when you come in to visit us. I can't wait to meet you, see you at the office!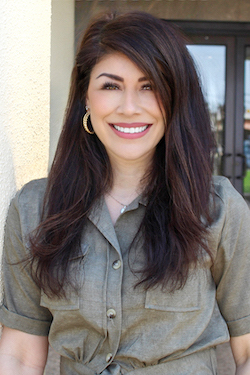 Melanie
Hygiene Coordinator
As a child, I loved going to the dentist! I took an interest in my dental office when I went in as a teenager. I saw how rewarding dentistry could be by keeping and maintaining healthy mouths and smiles! My personal dentist offered me a position during my high school co-op program and the rest is history!
My favorite part of being in the dental field is building relationships with our patients, making them feel special, like family, and helping them maintain their healthy smiles. Your smile is the first thing people see, so smile big!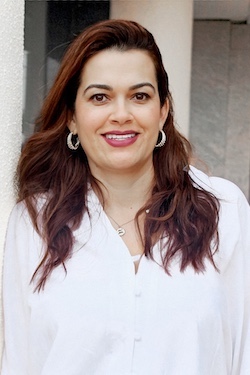 Lina
Financial Coordinator
My name is Lina, I am originally from Colombia and speak fluent Spanish. I have over 12 years of Dental experience. I enjoy getting to assist you in arranging financial options that can allow you to achieve a beautiful smile. I find it amazing to watch new smiles change lives.  I truly like helping patients fully maximize their insurance benefits to decrease their out of pocket expense. I love what I do and the people I work with.
Outside of work I love being outdoors and spending time with my husband and my two daughters.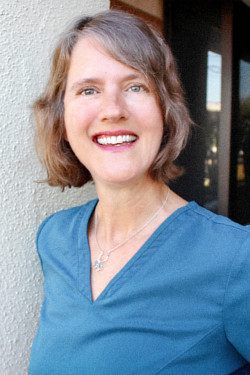 Kelli
Registered Dental Hygienist
Working as a hygienist means building relationships with each person and learning about their oral health needs and concerns. Then I work with them to find the solutions that are right for them. My goal is to help patients understand the essential connection between dental health and systemic health. It's a great feeling when a patient makes changes in his or her life and comes for a recall visit with a healthy mouth!
When I'm not at work, I enjoy spending time with my family. My husband and I have three daughters who keep us on our toes!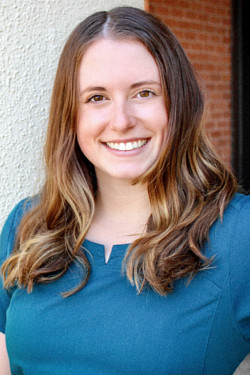 Kayley
Registered Dental Hygienist
After shadowing a hygienist at this office, I quickly learned how rewarding dentistry is and how it was the perfect fit for me long term. I always wanted a specialized career where I can provide services to patients while being an educator and provider. Dentistry is unique and constantly evolving which makes it so interesting to work in!
My favorite part of being a dental hygienist is connecting with patients and building an ongoing relationship with each of them. I love that I get to see patients of all ages/backgrounds and get to know them on a personal level. I enjoy being a resource to each patient and providing oral hygiene education with tips and tricks for helping to maintain a healthy smile.
I have been attending this dental office since I was 5 years old, so I have a special bond to this office and the wonderful staff. I love the full circle moment I have created and will continue to provide compassionate care to all patients.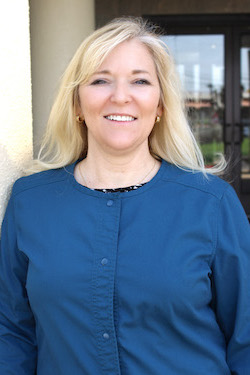 Stephanie
Registered Dental Hygienist
I started working in the dental field in the early 1990's as a dental assistant. After working a few years, I knew I found my niche in life, and I went back to school to get my Bachelor of Science in Dental Hygiene. I love educating patients about their dental health and needs. The best part of being a dental hygienist is getting to know my patient, providing care that improves their health and having fun while doing it. I can't promise I won't tell a bad "Dad joke" while providing care. I'm married and have two beautiful daughters a Golden doodle named "Otis" and a cat named "Kenny" I love to spend time with my family and friends. In my free time I love being outside biking, golfing, kayaking, swimming, or going on a walk.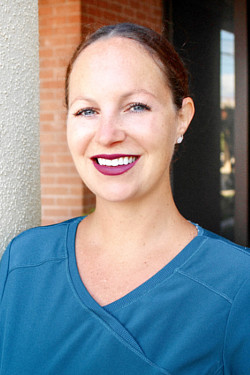 Angela
Registered Dental Assistant
I've been a dental assistant for 8 years and enjoy every aspect of it. My day is never the same. I enjoy meeting new people and the interactions I get to have every day. I help the doctors with any dental procedure and do what I can to make the patient feel comfortable. I really love our staff, we work so great together, everyone is kind and so fun! 
When I'm not working I'm enjoying time with my husband and our little girl. We have a chocolate lab that I enjoy taking on walks. You can usually find us at the lake or hanging by the pool. I love cooking and being outdoors.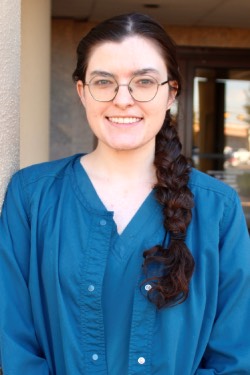 Hailey
Registered Dental Assistant
My passion for dentistry began when I began to regularly see an orthodontist growing up. I wasn't happy with the aesthetics of my smile, which severely impacted my confidence. Watching my smile come together step-by-step is what influenced my career path, and improved my self-image. ⁠

My favorite part of the job is delivering flawless transformations to those whose confidence may have taken a hit in the same way mine was. ⁠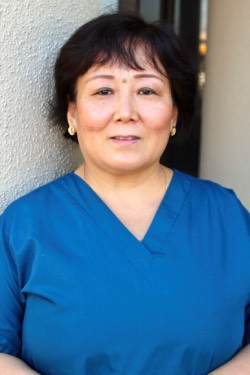 Raina
Registered Dental Assistant
One of my friends, who worked as a dental assistant, introduced me to the office when they had an open position in 1993. I've been in the dental field ever since.
As dental assistants, we support dentists and educate our patients about dental health and knowledge. I love interacting with patients; it makes me feel happy and useful